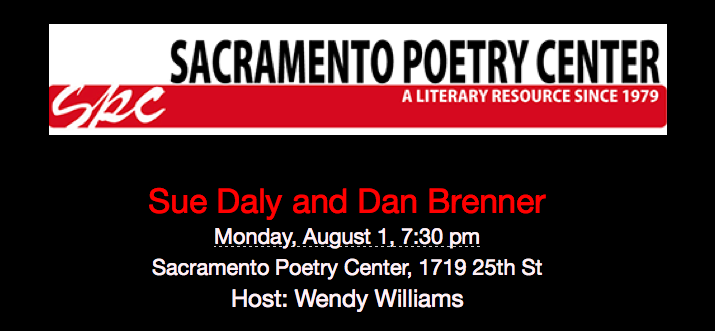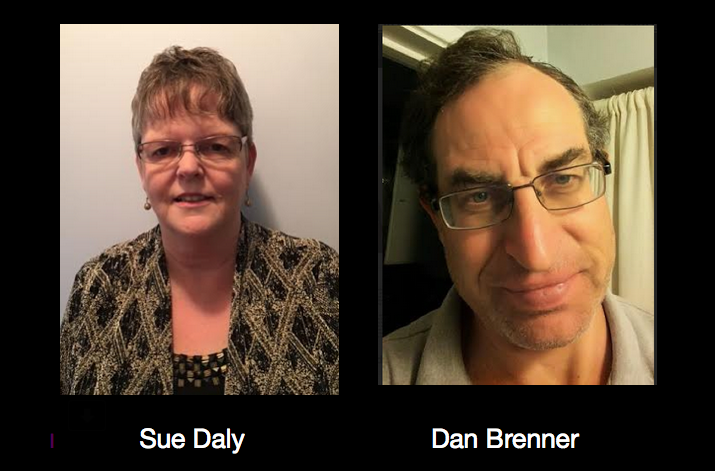 Sue Daly's poetry has been published in "The Clinical Update," "Survivorship,"  "The Literary Humanist,"  "When the Light Changes,"  "Brevities," and "Poetry Now."  Her work will be included in two anthologies due out in 2017. Sue facilitates a Poetry
Workshop at Wellspring Women's Center in Sacramento. She has an interest in
empowering women to find their unique voice through writing and sharing their
poetry with others.
Dan Brenner is a Bay Area native who has been writing since the early 90s while a student at San Francisco State University during the 25th anniversary craze of "On The Road." He is influenced by imagery of many kinds that has led to a favorite saying of his, "Consider the Unconsidered."  He is also an up-and-coming watercolor/acrylic painter and known to shoot a mean game of pool, which was the source of an unpublished poetry chapbook. He works in the Geographic Information Systems field for Caltrans and lives in Midtown.
Invocation
If you asked me to
I'd bring you ten dandelion days
roll up the sirens' song
for your bedtime lullaby
If you asked me to
I'd spin silver into straw
weave baskets of joy
to lay soft at your feet
If you asked me to
I'd pocket the stars
give you each one
for a kiss and caress
If you asked me to
I'd tell yesterday morning to
answer your prayers
naming them one by one
by Sue Daly
OBSERVATIONS FROM CAMP/CAFE PENSTEMMON
6-28-16
It is a new form of
body contouring that
we need to slumber
into being at one
with the earth
Do malleable soils
lead to better dreams?
Roots snake
up
and hump
the ground
lizard like
logs, debris, detritus
deceive us–
emerging from the lake
as a tiger salamander
snow melts
where it may
flossing out soils
between rocks
setting the stage
for a chaotically orchestrated
miracle
Birds
from Douglas Fir podiums
at the top of a peak
tweet out
bulleted communiques
at night
about the opening acts
for Nature's Night Club
performing with reckless efficacy–
mosquitoes
dive bomb us
into appropriate evening attire
as the sun sets
into the frogs' ephemeral chorus
the sound track for
endless passing of
judgment on the stars
above
This is the best form
of being subtracted
hearing frequencies
conversing between
each other
What are the
sounds of silence
outdoors?
by Dan Brenner