and    


Presents

SPC 4th Annual Autism Benefit Reading:
Poetry and Art at the MIND Institute
with Michelle Bitting, Rebecca Foust, Nate Hannon, Andy Jones and Connie Post

2825 50th Street
UCD Med Center Campus
Monday, April 8, 2013
7:00 – 9:00 pm
Host: Dennis Hock

April is National Poetry Month and National Autism Awareness Month, so come celebrate with the Sacramento Poetry Center and the MIND Institute as we collaborate to host an evening of both visual and spoken art.

7:00-7:30  View the art of the MIND Institute, created by artists with developmental disorders, and find out more about the history of the artists.
7:30-9:00  Enjoy readings from five stellar poets whose works will primarily connect with the experience of living with autism–as a parent, sibling, friend, or individual with autism.  Featured poets are Michelle Bitting, Rebecca Foust, Nate Hannon, Andy Jones, and Connie Post (bio. details below).
As Eliot famously proclaimed, April is the "coolest" month.  Don't miss the coolest event of the coolest month.  Hope to see you on April 8th!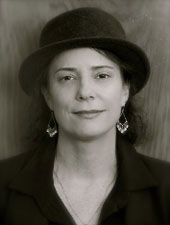 Michelle Bitting
Michelle Bitting has work published or forthcoming in The American Poetry Review, Prairie Schooner, Narrative, Rattle, Nimrod, River Styx, Crab Orchard Review, diode, Linebreak, the L.A. Weekly and others. Poems have appeared on Poetry Daily and as the Weekly Feature on Verse Daily. Thomas Lux chose her full-length manuscript, Good Friday Kiss, as the winner of the DeNovo First Book Award and C & R Press published it in 2008. Her book Notes to the Beloved, won the 2011 Sacramento Poetry Center Award and was published in 2012. Michelle has taught poetry in the U.C.L.A. Extension Writer's Program, at Twin Towers prison with a grant from Poets & Writers Magazine and is proud to be an active California Poet in the Schools. She holds an MFA in Poetry from Pacific University, Oregon and recently commenced work on a PhD in Mythological Studies at Pacifica Graduate Institute. Visit her at: www.michellebitting.com.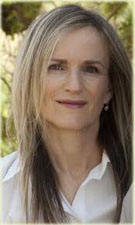 Rebecca Foust
As the mother of an adult son with Asperger's, Rebecca Foust has worked for many years as an advocate and political organizer for students with ASD. Foust's poetry books include God, Seed (Foreword BOTY Award), All That Gorgeous Pitiless Song (Many Mountains Moving Book Prize), and a new manuscript shortlisted for the Kathryn A. Morton and Brittingham & Pollak prizes. Her short stories and essays are in recent issues of Chautauqua, Calyx, Prairie Schooner, and Rumpus, and poems are forthcoming in The Hudson Review, Narrative, North American Review, Sewanee Review, Zyzzyva, and elsewhere.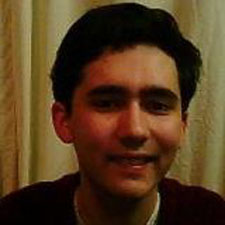 Nate Hannon
Nate Hannon was diagnosed with Asperger's Syndrome in 1998, and has since made it his mission to become the Ambassador of Aspergia, building greater understanding between neurotypicals and those on the autistic spectrum.  He is currently working towards a Ph. D. in mathematics at the University of California, Davis.  In addition to writing poetry, his hobbies include singing and playing computer games.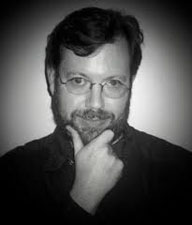 Andy Jones
Dr. Andy Jones is a poet, MC, faculty member at UC Davis, radio talk show host, public speaker, social media consultant, and essayist. Andy has taught writing and literature classes at the University of California, Davis since 1990, and since 2000 has hosted "Dr. Andy's Poetry and Technology Hour" on radio station KDVS, Wednesday afternoons at 5:00 P.M. Among the 1,000 guests he has interviewed on the radio show have been Margaret Atwood, Sherman Alexie, Ralph Nader, and Gary Snyder. Since 2006, Dr. Andy's bimonthly Poetry Night Reading Series has featured the best local and traveling poets at the John Natsoulas Gallery in Davis. Dr. Andy's poems have appeared in many small journals and newspapers, including Poetry Digest, Epicenter, A Light Left On, The Homestead Review, Snakeskin, The Blue Moon Literary and Art Review, and The Sacramento News and Review. Andy's book Split Stock, co-authored by Brad Henderson, was published in 2006. All profits from Andy's most recent book, Where's Jukie?, will be donated to the Smith Lemli Opitz Foundation to fund medical research.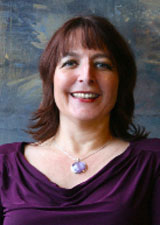 Connie Post
Connie Post was Poet Laureate of Livermore, California (2005-2009). Her work has appeared in Calyx, Kalliope, Cold Mountain Review, Crab Creek Review, Comstock Review, Slipstream, Pirene's Fountain, Barnwood International, The Pedestal Magazine & Arsenic Lobster. She won the 2009 Caesura Poetry Award. Her most recent book, "And When the Sun Drops", won the Fall 2012 Editors' Choice Award.  She has been nominated for a Pushcart Award four times and a Best of the Net twice.  Connie has an adult son with profound autism. She has been an advocate for autism for over twenty years.  She has presented to many local community colleges and groups on the subject of parenting and advocacy.  She has served as a Keynote speaker for professional and parent groups alike.