Sharon Doubiago and Linda King
Monday June 16, 2014 at 7:30 PM
1719 25th Street at SPC
Host: Rebecca Morrison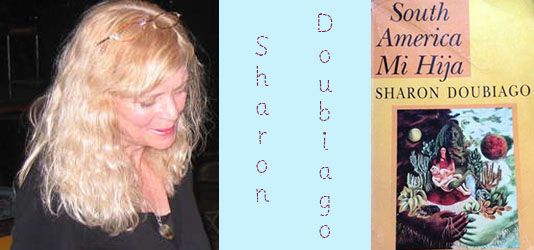 Sharon Doubiago has written two dozen books of poetry and prose, most notably the epic poem Hard Country (West End Press), the booklength poem South America Mi Hija (University of Pittsburgh) which was nominated twice for the National Book Award, and the poetry collection, Body and Soul, which was a PEN USA West, Poetry Book Award Finalist, 2001. She holds three Pushcart Prizes for poetry and fiction, the Oregon Book Award for Poetry for Psyche Drives the Coast, and a California Arts Council Award. Her latest books include Love On The Streets, Selected and New Poems, University of Pittsburg Press, 2010, and My Father's Love, Vol 1& 2, Wild Ocean Press, 2010 and 2012.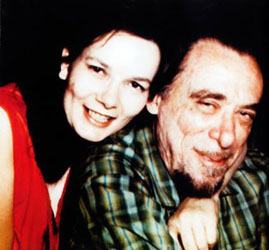 Linda King is a poet, playwright, and artist working in painting and sculpture who was immortalized in the poetry and prose of her former partner Charles Bukowski. She has published seven collections of poetry. Wild Ocean Press, in collaboration with KissKill Press, is pleased to publish a 2014 second edition of her book, Loving & Hating Charles Bukowski.