In Association with The Women's Wisdom Project

Presents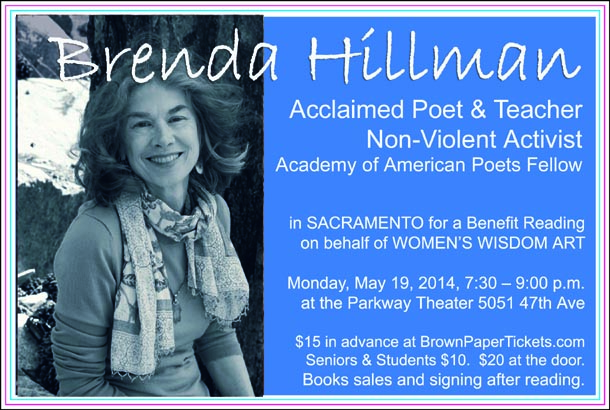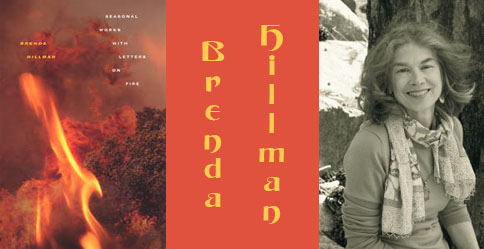 Brenda Hillman, Acclaimed Poet and Teacher, Activist for Non-Violence will be giving a benefit reading in Sacramento for Women's Wisdom Art on Monday, May 19, 2014, 7:30 – 9:00 p.m. at the Parkway Theater 5051 47th Avenue. Admission is $15 dollars for tickets purchased in advance through BrownPaperTickets.com [http://www.brownpapertickets.com/event/619108].  $20 at the door. Book sales and signing after the reading.

Brenda Hillman is included in Poets & Writers as one of the 50 Most Inspiring Authors in the world.  She is the recipient of Fellowships from the National Endowment for the Arts, the Guggenheim Foundation, and the 2005 William Carlos Williams Prize for poetry.  In her newly published, Seasonal Works with Letters on Fire, the poet fuses the visionary, the political, and the personal to summon music and fire at once, calling the reader to be alive to the senses and to re-imagine a common life. Winner of 2013 Northern California Book Award for poetry.